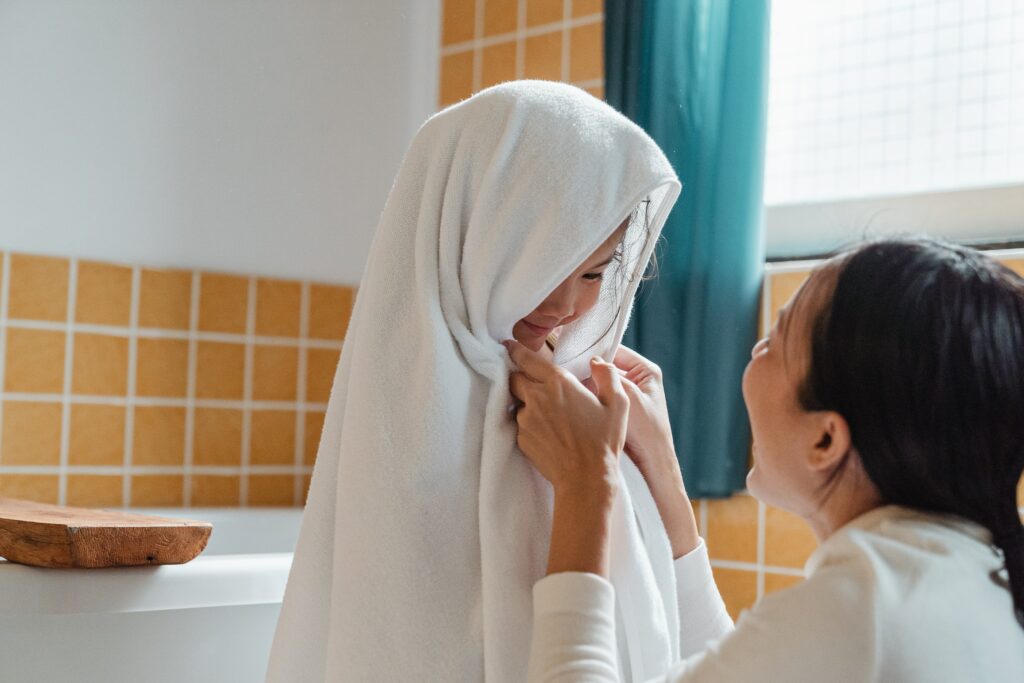 Original Sprout is a brand renowned for its commitment to providing gentle, natural, and effective hair and skincare products for the entire family. Among their impressive range of offerings, their Baby Body Wash stands out as a true gem.
With a dedication to using safe and natural ingredients, Original Sprout has crafted a Baby Body Wash that not only cleanses but also nurtures delicate baby skin.

The fragrance of Original Sprout's Baby Body Wash is another reason why parents love it. The mild, sweet scent is derived from natural ingredients, ensuring that it won't overwhelm your baby's senses or cause discomfort. Instead, it provides a pleasant and calming experience during bath time, making it a great choice for both parents and babies.

Parents can also appreciate the practicality of this product. The pump dispenser ensures easy and mess-free application, even when juggling a slippery baby in the bath. The formula lathers well, so a little goes a long way, ensuring that a single bottle lasts a significant amount of time, making it an economical choice for families.

Original Sprout's Baby Body Wash is a shining example of a product designed with love and care for the tiniest members of our families. With its gentle and natural formula, delightful fragrance, and commitment to safety and sustainability, it's a top choice for parents looking to provide the best for their little ones. Trust Original Sprout to make bath time a soothing and enjoyable experience for both you and your baby.
We want to express our gratitude for your time and attention. Our mission is to serve you with excellence, and we hope the information provided has been insightful and valuable. Whether you're exploring our products, seeking knowledge, or simply browsing, we're here to cater to your needs. Your satisfaction is our priority, and we invite you to explore more of what our website has to offer. Should you have any inquiries or feedback, please don't hesitate to reach out.
Thank you for being part of our online community. We look forward to enhancing your experience further.