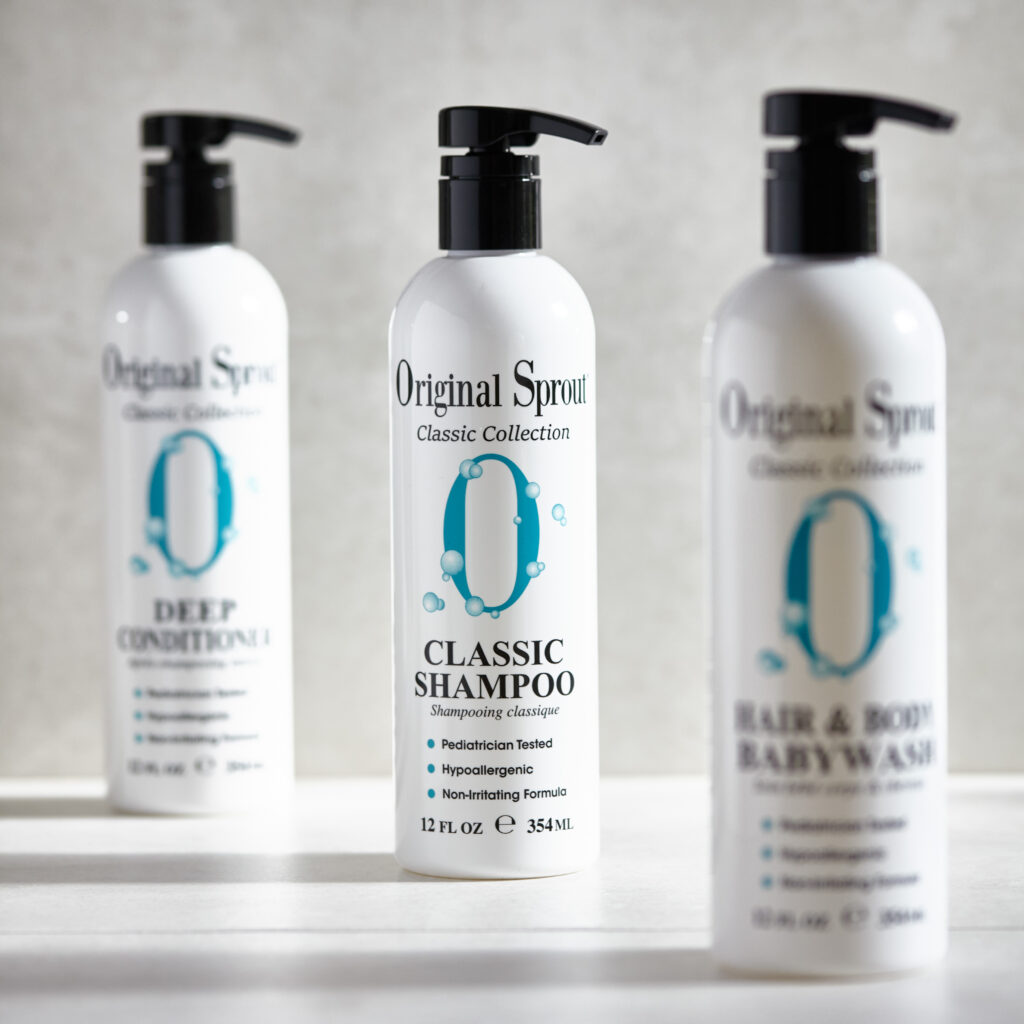 Cradle Cap, a common infant condition, can be a source of concern for parents. It appears as scaly, crusty patches on a baby's scalp, often causing discomfort and itching. While this condition is harmless, many parents seek a solution to help alleviate their baby's discomfort and restore their precious little one's healthy scalp.
At Original Sprout, we understand the importance of providing natural, safe, and effective solutions for your baby's skin and hair care needs. Our Cradle Cap Shampoo is specially formulated to gently nourish and treat Cradle Cap, leaving your baby's scalp feeling soft, healthy, and free from discomfort.
When it comes to your baby's well-being, choosing the right products is crucial. Original Sprout's Cradle Cap Shampoo is a natural, hypoallergenic, and effective solution for soothing cradle cap and maintaining a healthy scalp. Say goodbye to those pesky flakes and discomfort. Trust Original Sprout to provide the gentle care your baby deserves.
Invest in your baby's comfort and confidence with Original Sprout's Cradle Cap Shampoo. Order now and experience the difference in your baby's scalp health. We are committed to offering you the best in natural, safe, and Cradle Cap Shampoo.
We want to express our gratitude for your time and attention. Our mission is to serve you with excellence, and we hope the information provided has been insightful and valuable. Whether you're exploring our products, seeking knowledge, or simply browsing, we're here to cater to your needs. Your satisfaction is our priority, and we invite you to explore more of what our website has to offer. Should you have any inquiries or feedback, please don't hesitate to reach out.
Thank you for being part of our online community. We look forward to enhancing your experience further.